This post covers my hype from E3 as well as how I felt about each showing. I'm just gonna go down the line and share my quick opinion on the performance executed by the biggest players this year.
Ubisoft: Overall 8.75/10
I think Ubisoft killed it this year. A diverse selection of polished games is certainly a strong way to win the hearts of many. Kingdom Battle (with MAREIO+Wabbits) looks DOPE. I am not the most eager XCOMM player but I love strategy and the Switch will love this game. So glad to see the IP branch. Assassin's Creed's location is nice but I still would want more time between the games. South Park looked great. Saw a lot of South Park IP flung around everywhere, which is neat. Far Cry 5 creeped me out for the better. I think the AI for allies will make or break the single player experience in that one. The Crew 2 looked beautiful but I have low interest in racing games without its own flavor to the real world, like Mario Kart or F-Zero. Skull & Bones looked fun but not worth for a 60 buck title for shitty teammates. If I wanted teammates to let me down I'd play League. Seems fun with friends but idk if I'd gather 4 others for my squaaaad. I'll have to see how the single player turns out on that one. Transference is a horror VR game. I have no interest in horror VR. Beyond Good & Evil 2 looked DOPE! I'll admit I wasn't aware of the series until I saw the trailer this year. The world looks delicious and I'm excited to see gameplay.
That Elder Scrolls Franchise: Overall Fusrodah/10
Skyrim's on everything now. Try a Master Sword or play in VR. I'm unfortunately not into heavily violent or horror filled games. So the rest of Bethesda's lineup this time around didn't appeal to me. Wolfenstein 2 had an interesting narrative to me though.
EA: Overall 3/10
EA's performance was meh. Battlefront I left such a bad taste in my mouth I don't give a shit about II. Anthem looked SICK (but that's BioWare for you). For a gorgeous game like Anthem with the exploration and shooting involved, I hope Anthem does a good job at letting the player suck in the scenery when they want to take a second to look around. Social experience will make or break this game imo since they seem to look to integrate it highly. A Way Out looked meh to me. Need For Speed didn't show enough gameplay imo. Honestly, the hosts for EA looked bored as hell presenting on this and it was contagious. Probably EAs worst E3 of recent memory.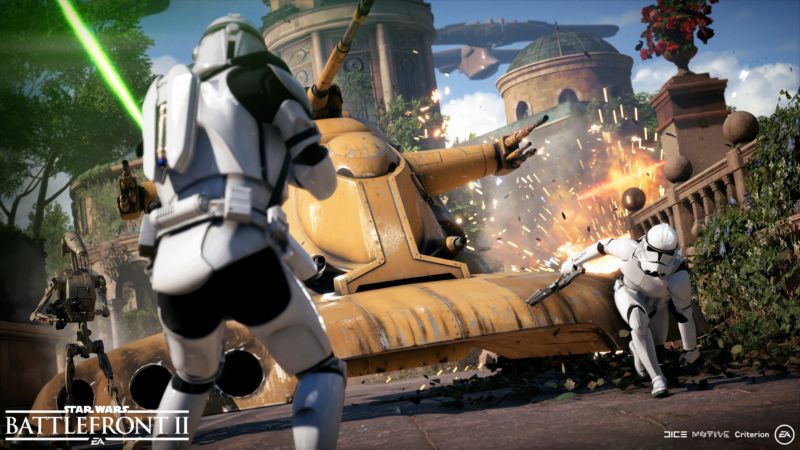 Microsoft: Overall 7/10
The only new console at this year's E3 certainly looks like a well thought out console. Being the most powerful console on the current market at 500 bucks is not too shabby. Shows to me that companies are learning the money's more in the games not jacking up the hardware. Making the hardware an accessible price. Given all the features the Xbox One X looks to provide, this is a fair buy. Plus, Microsoft is offering more backward compatibility, this time with Xbox (original) select games. I have a soft spot for companies that are willing to do that so bravo. As for new exclusives? Look on.
Sony: Overall 8/10
Uncharted with no Nathan Drake? Oooooh. Days Gone looked good if I was into more zombie titles. God of War looks fantastic. VR for Skyrim, Fallout, and Final Fantasy Fishin was very smart and great for it's VR platform. Marvel VS Capcom looked absolutely fantastic. With Rocket, Mega Man, and Ryu fighting along side the usual superhero smorgs, it looks to be a polished fun fighting game. Shadow of the Colossus doesn't just seem like a remaster. This is good. Crash Bandicoot makes me happy. Looking forward to more gameplay. Currently hoping it's more like a Ratchet & Clank level of remastered polish. And of course PIDAMANG. Spiderman looks like what I thought it would be. Solid gameplay but nothing mindblowing so far.
Nintendo 9/10
While Nintendo did not blow me away in unannounced titles, it did a great job at validating current hype I had for titles hinted prior. To contradict myself immediately, Kingdom Battle looked phenomenal. The polish and strategy detail the game had seemed inviting and a good challenge. I'm bitter with Pókken Tournament DX (see Mario Kart Deluxe). Ultra Sun and Moon need more details. The Breath of the Wild DLC looked better than expected. Seeing a Moblin back his bro up with his balloon-mobile was hilarious. I'm excited for Fire Emblem Warriors. Hyrule Warriors was excellent. I hope for a diverse cast from Ike's party. Xenoblade looked solid, but I need more details on the landscape of the planet before I get more engaged. Kirby looked fun like always. Yoshi looked charming like always. Metroid Prime 4 is HYPE and I'm excited for gameplay. What was perhaps most hype about Metroid for me however was that it seems like Nintendo actually listened to their American fans and brought Metroid back in the scheme of things. On top of that, they were like screw the 2D or 3D Metroid debate. Let's make one of each! Metroid's new title for 3DS looks like it remembers why fans love the series. Now on to F-Zero Nintendo….
The game that blew me away the most at E3 was the gameplay for Super Mario Odyssey. I am a massive Sunshine fan and my favorite part of that game was the mobility of FLUDD. The tools Mario has to interact with his surroundings is critical to a solid 3D Mario game. Galaxy missed that FLUDD-flair, limiting Mario to an extra spin and chucking star bits (not counting upgrades like Bee Mario). The hat looks to be a FANTASTIC addition. The quick tricks you can do from spinning the hat in a growing circle to throwing it and then jumping on it for a horizontal boost looked appealing. But what was revealed at E3 had me stoked. Mario's new ability to "take over" certain objects, from poles to sling off of, to a Goomba to stealth around in, to electricity to jump wires in, and my favorite, a Bullet Bill to control for a short time, all these possibilities will open up the gameplay for Odyssey and give uniqueness to classic platforming.
E3: Overall 7/10
Some good gameplay. A new console. Some new things to get excited for. I think the new Xbox One X makes Xbox the best console if we're just looking at hardware. But Microsoft just doesn't have the exclusives and E3 extrapolated the disparity here.
Overall had Nintendo announced something Smash related or released more details on the core Pokémon RPG or Metroid Prime 4, it would have been no contest the best showing. Overall though, E3 wasn't too exciting and everyone else was just worse so yaayyy Nintendo wins.
Compared to last year's funanza from all cylinders it was nearly impossible to one up it this time around. Makes sense however since a lot of games announced then are still in progress today.